JAPANESQUEについて
About JAPANESQUE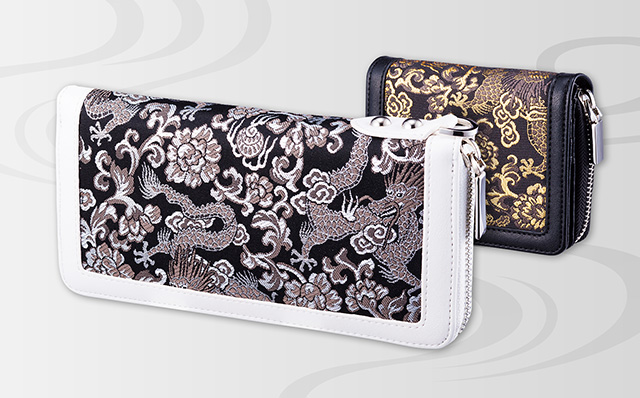 日本の伝統織物「金襴」を使用した、上品で都会的な和装プロダクツ。
洗練された上質な和柄スタイルをお楽しみください。
金襴とは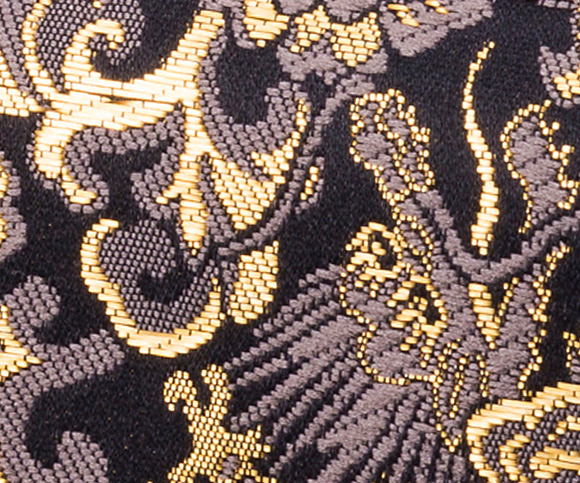 金襴(きんらん)とは

「金襴」とは従来、糸に金箔を巻きつけた金糸や細く切った金箔を織り込み、紋様を顕わした布地を指します。
織物の中でも特に豪華で黄金色に輝く豪奢な文様は、数ある高貴な布地の中でも最高の位に入る織物です。
京都西陣で織られるようになったのは江戸時代、文禄元年(1592年)から。
多くの職人によって改良が続けられ、現在の「西陣織金襴」ができるに至りました。
一般的には人形衣装(雛人形など)、能衣装、袈裟、仏具関連用品、表装(掛け軸)などに用いられています。
現在では合繊が取り入れられるようになり、金糸を使用しないものを含め「金襴」という呼び名が定着しています。
まるで生地へ刺繍を施したような、豪華で華やかな立体感が特徴です。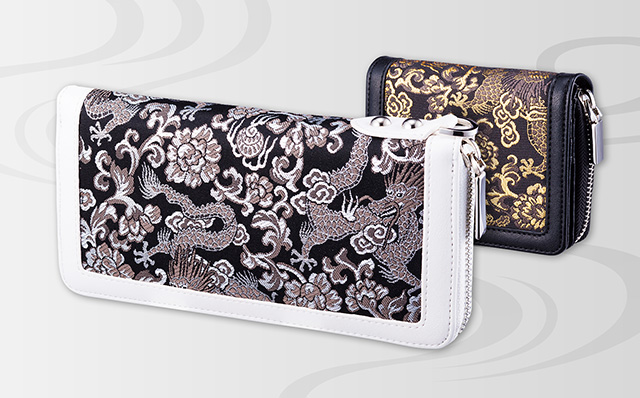 These products use Japanese patterns featuring urban taste and fine quality based on beautiful Kinran.
This label reflects traditional Japanese style and it's not so wild or adult.
It would be great if you could enjoy and experience high quality and stylish Japanese fashion.
About "KINRAN"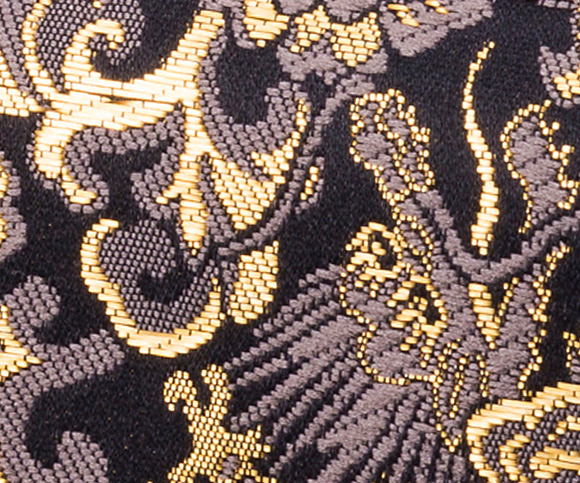 About "KINRAN"

Kinran is a Japanese original textile.
Originally it was made by rolling in pieces of gold to yarn, out of many textiles.
It's considered one of the most gorgeous.
In 1592, Edo Period, manufacturing started in Nishijin, Kyoto.
After all these years, by the effort and technical improvement by many artisans, Nishijin Kinran was finally completed.
Generally Kinran is used for clothing of Japanese doll called 'Hinaningyou', costume of 'Noh', stole, the products of Buddhist altar fittings, Hanging scroll and so on.
Nowadays Kinran is also made by synthetic fiber and even though the gold yarns aren't included, it is called Kinran.
It features gorgeous and drawing highlights like applying embroidery into fabrics.